The 157th Youth Academic Salon of CBEIS was held on the afternoon of May 27th, 2022 on and offline. Professor Zhao Fengdong, Chief Physician at Sir Run Run Shaw Affiliated Hospital of Zhejiang University, gave a lecture on his reflections on scientific research and clinical works. Lin Hui, Deputy Dean of the college, presided over the event.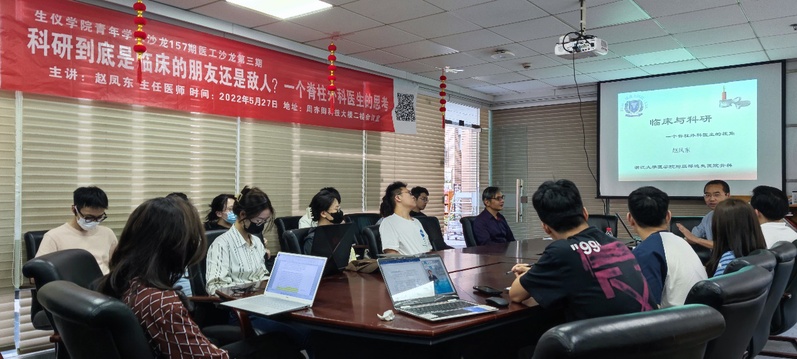 Is scientific research a friend or an enemy of clinical practice? Prof. Zhao made a metaphor Clinical work is a marathon, while scientific research is a 100-meter run. He pointed out that scientific research can sometimes be a hindrance to clinical works. For example, after completing several surgeries, surgeons are always too exhausted to do further scientific research. However, Prof. Zhao cited a lot of successful surgical cases guided by scientific research, which greatly improved the efficiency of clinical works, and strongly demonstrated that scientific research is beneficial to clinical works.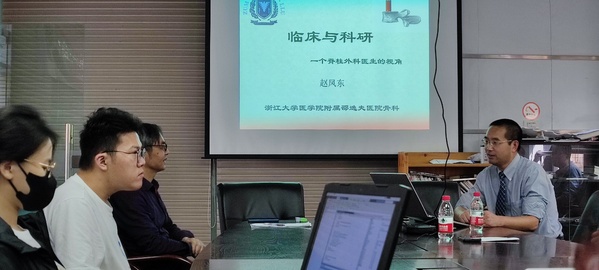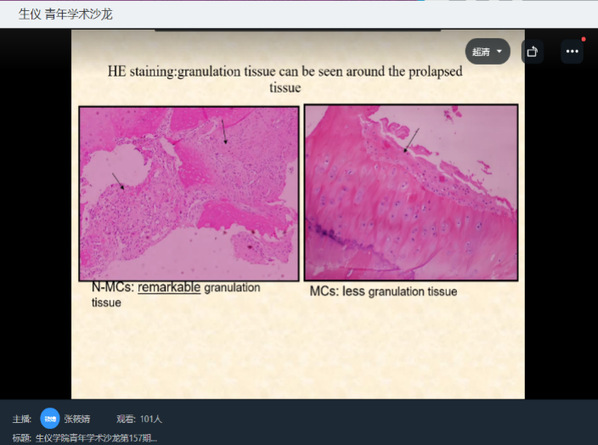 Prof. Zhao also shared a large number of clinical cases of spine surgery and new ideas for treatment, coming up with a conclusion that clinical practice and scientific research are mutually beneficial. But for clinician, how to allocate energy between clinical works and scientific research remains a great contradiction. Prof. Zhao believes interdisciplinary collaboration, that is, focusing on the clinical practice and collaborating closely with the researchers in the universities to solve these medical problems, can be the solution to this contradiction.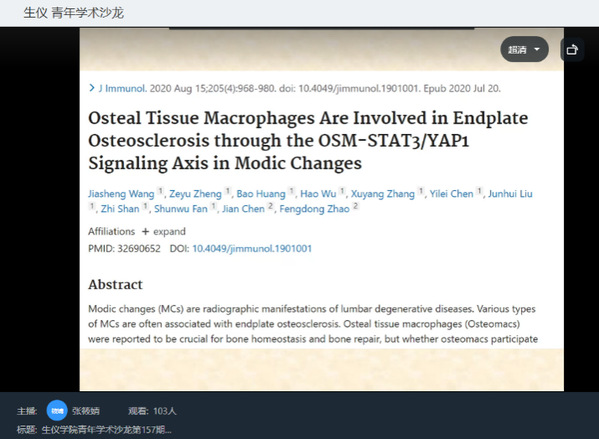 In the exchange and discussion session, the teachers and students carried out in-depth questions on clinical solutions based on their own research directions. Prof. Zhao had a heated discussion with them about the combination of clinical practice and engineering research.