The 243rd meeting of the West Lake Academic Forum, the 2nd meeting of the Lv Weixue Academic Forum of CBEIS, Zhejiang University was successfully held on August 1 at Yuquan Campus, Zhejiang University. Academician Ye Zhizhen (ZJU), Professors Zhang Xianen (Institute of Biophysics, Chinese Academy of Sciences), Cui Daxiang (Dean of Instrument Department of Shanghai Jiaotong University), Cheng Jiangong (State Key Laboratory of Sensing Technology of Chinese Academy of Sciences), Zhang Jing (Suzhou Institute of Medical Devices, Southeast University), and other experts and scholars in the field of medical sensing and biomaterials from different institutions made invited talks. More than 80 teachers and students attended the meeting.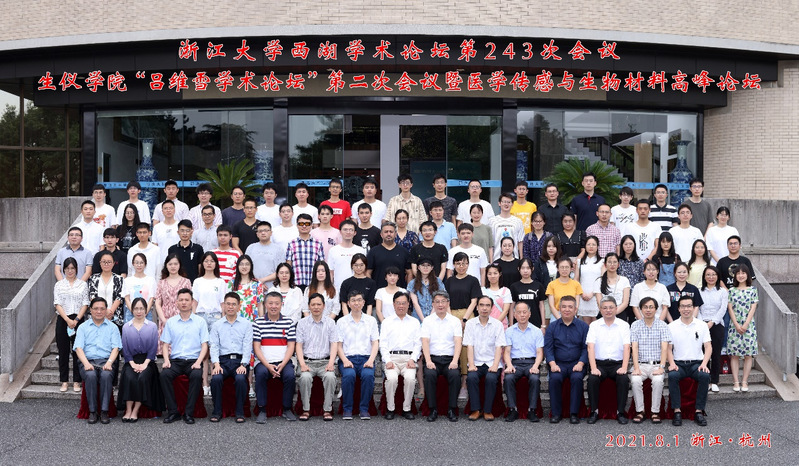 Director WU Yongjun delivered a speech for the forum, pointing out that medical sensing and biomaterials is one of the key development areas of the country. He also expressed his expectation that major projects can be condensed through the joint discussion and cooperation of experts and scholars in the field. On behalf of the college, Dean ZHANG Hong extended a warm welcome and sincere thanks to all the experts and scholars for coming. He said that this academic forum is not only to commemorate Mr. Lv Weixue's contribution to biomedical engineering, but also to promote the new development of the discipline in combination with the needs of national strategy.
With the theme of Frontiers in Medical Sensing and Biomaterials Science, the forum set up four invited lectures, which were hosted by Dean Zhang Hong, Prof. Wang Ping, Vice Dean Liu Qingjun. In order to exchange opinions on medical sensor technology and biomaterials research, experts and scholars expounded their research achievements and discussed the developmental trends of the industry.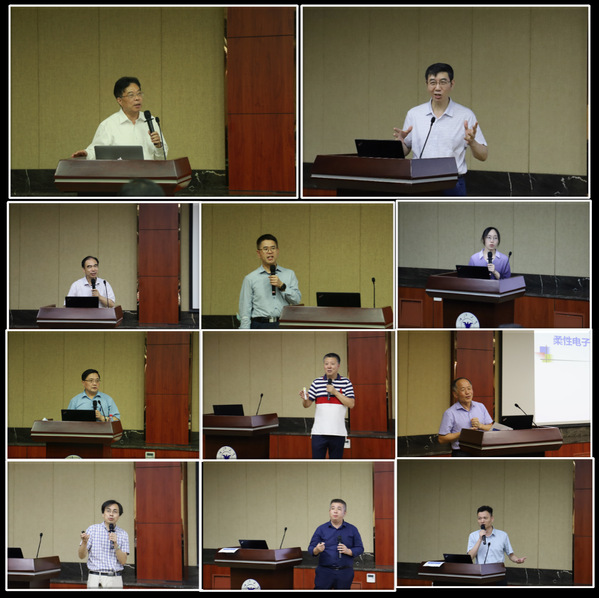 The forum also organized a poster exhibition for scientific research and innovation achievements. A total of 31 posters participated in the on-site display and selection.
This event promoted in-depth exchanges and interactions between experts and scholars in the medical sensor and biomaterials field, strengthening the interdisciplinary integration of Zhejiang University. It will also promote the scientific research and equipment development in the field of medical sensing and biomaterials in the future.