The Institute of Medical and Health Information Engineering (IMHIE) was established in December 2017 at Zhejiang University relying on 5 national or provincial laboratories, i.e., National Engineering Laboratory for Medical Big Data Application Technology, Medical Device Technology Innovation Alliance of Zhejiang university 16+X, Minimally Invasive Technology and Instrument Clinical Medicine Innovation Center of Zhejiang university, Zhejiang Provincial Key Laboratory of Laparoscopic Technology and Zhejiang Provincial Innovation Center of Intelligent Diagnosis and Treatment equipment manufacturing. The institute is located in Zhouyiqing Technology building, College of Biomedical Engineering and Instrument Science, Zhejiang University and has over 600m2 laboratory area. IMHIE now recruits 18 faculties, i.e., 6 professors, 4 associate professors, 3 engineers and 5 postdoctoral fellows. And in recent years, more than 100 research papers were published and about 80 of these papers were included in Science Citation Index (SCI). Besides, more than 10 patents were granted to the institute and more than 50 research projects (about 30 national projects among them) are in development with a total of 20 million research funding.
Aiming at precision medicine, combining with system biology, electronic information, computer science, instrument science and drug pharmacology, IMHIE focuses on precision medical science and technology study based on medical and health information engineering, medical health big data, non-destructive and minimally invasive biomedical sensor detection technology, precision minimally invasive medical devices and innovative drug treatment. For the early detection, diagnosis and treatment of major diseases such as digestive system, respiratory system diseases and aging population leading major health medical issues such as hypertension, diabetes and other chronic diseases, IMHIE builds theoretical system to serve the medical data collection, data processing, data integration, data analysis, data mining, knowledge transformation and treatment development of above major and chronic diseases and supply reliable health medical engineering technology. IMHIE has the following main research directions:
1. medical and health information engineering
Medical and health information engineering aims to utilize advanced information technology such as digital medical, mobile medical, internet of things, big data, cloud computing to conduct research and system development for new medical and health information engineering technology, build a highly-interoperable, sharable, adaptable with dynamic domain knowledge and intelligent medical health information ecological environment. This research direction mainly focuses on biomedical integrated information modeling, medical information integration, clinical decision support, closed loop path of chronic diseases, human-computer interaction interface and interoperability, patient compliance enhancement, medical information security and privacy protection and other key technologies and devotes to develop new medical health information system and major digital health medical demonstration project.
Figure 1 clinical data repository
2. medical big data and artificial intelligence
Medical big data and artificial intelligence is the forefront of international research which intersects medicine, informatics, computer application science and etc. Utilizing long-term accumulation and growing medical big data resources, medical big data and artificial intelligence aims to learn and develop intelligent health medical information system quickly to support decision making during disease diagnosis, prevention, treatment and management. In this research direction, the researchers firstly focus on medical knowledge transformation research including knowledge discovery, knowledge management, knowledge application and knowledge evaluation during the whole workflow i.e., prediction, diagnosis, treatment, medication, pathway and etc. to develop intelligent clinical decision support system for clinical diagnosis, treatment and medical safety. Secondly, based on clinical data, image data, genomics data and other multimode data, the researchers employ the longitudinal big data analysis and semantic fusion technology to break through the limitations of multimode clinical genomics information association mining methods in precision medicine research. Moreover, the institute will also study the intelligent association analysis method for medical big data and develop intelligent system with intelligent warning, prediction, prevention model and process management for major diseases to improve the medical health management service levels and translational medical research.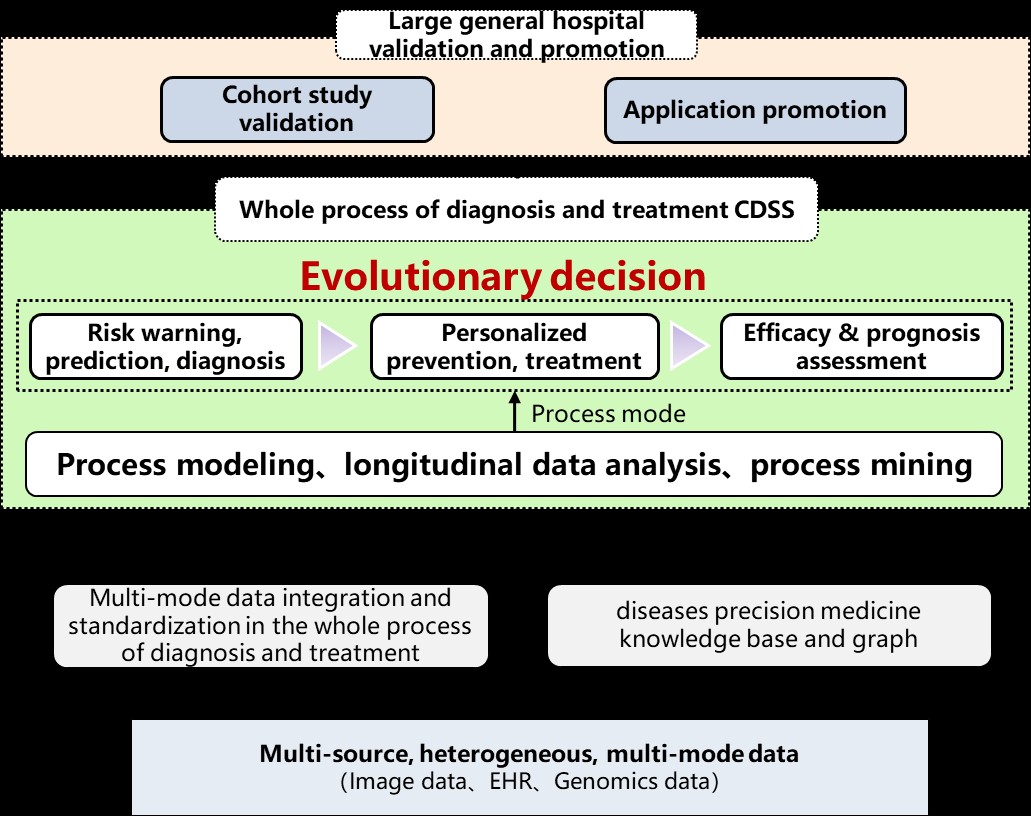 Figure 2 whole process management evolutionary decision
3. Biomedical sensing detection technologies for hearth and medical
These techniques aimed for obtaining physiology and biochemical parameters of human and other interrelate bio-information, which were different from the conventional techniques and could be the widely used in the future. The following researches that develop precisely quantification, real-time, noninvasive, miniaturization and intelligent biomedical sensing researches had been focused on. Firstly, methods for micro and nano biochemical sensors were based on molecular dynamics simulations and vilified by multi-parameters in-situ detections such like characterizing protein molecular structure and electrochemical sensing. Second, thanks to the developing of MEMS bio-sensors and microfluidic chips techniques, cellular, subcellular and molecular levels detection methods played an important part in our researches. What's more, precisely obtaining bio-information in hearth and medical fields was possible according to our works in new functional materials micro solid physical biomedical and chemical sensors along with interface calibration and integrated packaging device.
4. Development of medical devices of intelligent diagnosis and treatment
Researches of biomedical sensors based on MEMS technology, packaging technologies of micro systems of CMOS integrated circuit, design technologies of low-noise, low-power and wireless telemetry electronic system were carried out, and these technologies were comprehensively applied in implantable, wearable, non-contact, miniaturized and low-burden intelligent health monitoring systems. Technologies of the design of high-throughput, high-bandwidth, electronic endoscopy system, ultrasonic imaging system, surgical navigation system and related surgical robot, and other minimally invasive medical systems. Number of research achievements of our institute have filled up the blanks of technologies in this field in China, and reached the international advanced level.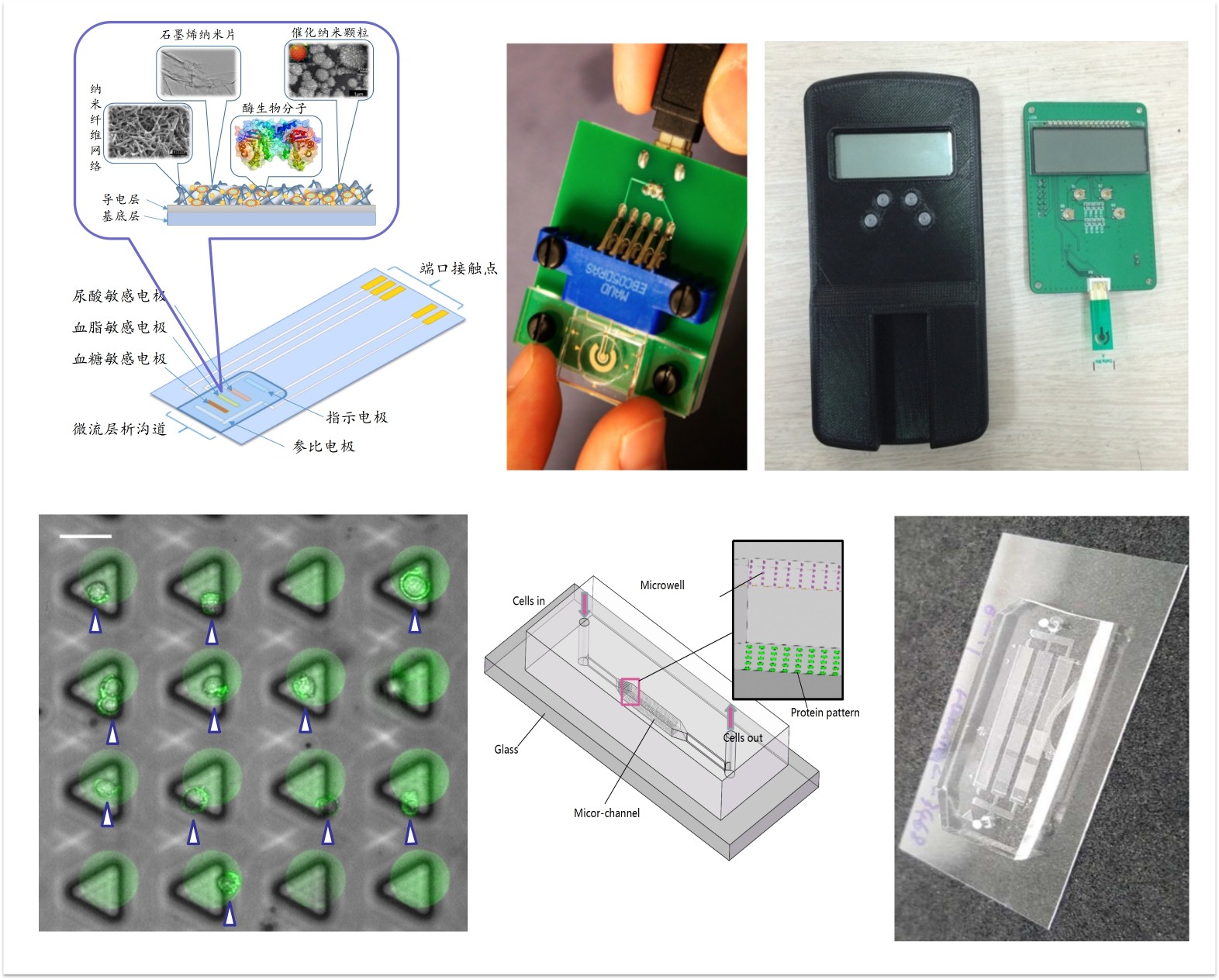 Figure 3 Micro and nano biochemical sensors and microfluidic cell chips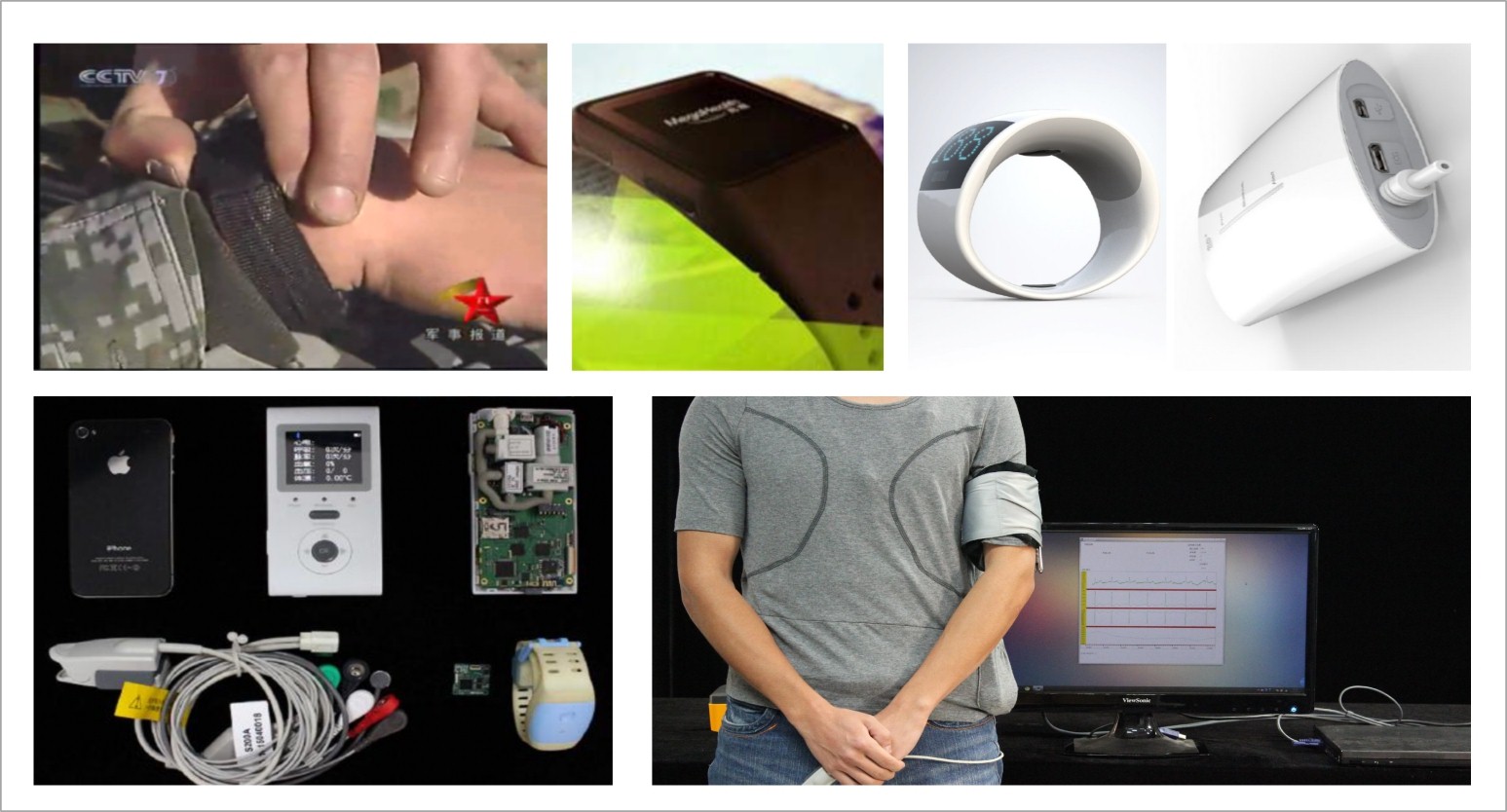 Figure 4 Wearable wireless human physiological parameter monitor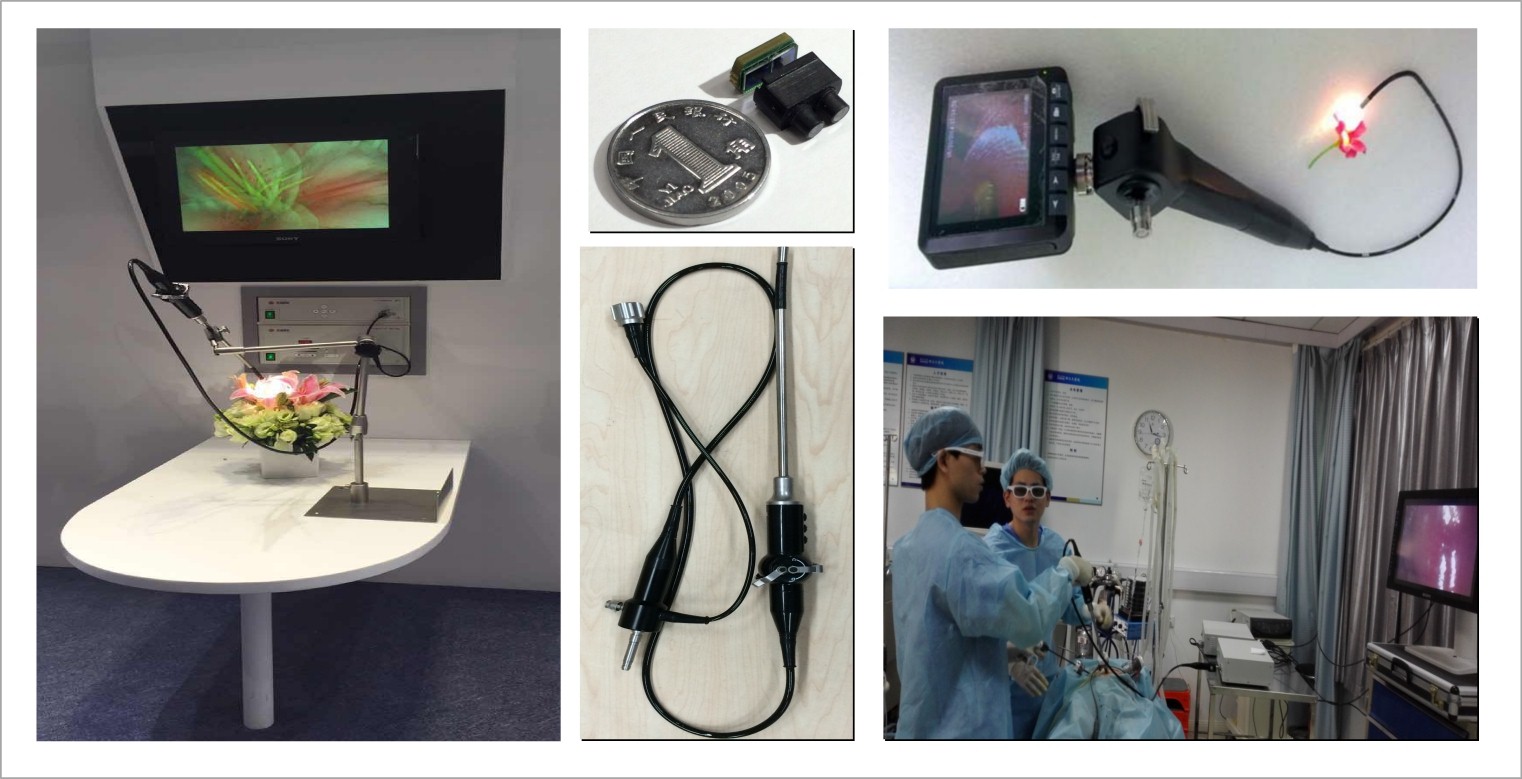 Figure 5 Advanced 3D and miniature endoscope medical instrument
5. System Biology Research and Innovative Drug Discovery
Our lad is dedicated to applying biomedical engineering technology to increase the effective components of medical plants. We innovatively proposed the theory of active enzyme induction technology, and established a series of systematic and comprehensive research methods. Our methods can significantly improve the content of active compounds from freshly isolated medical plants (30%-200%); We successfully designed and manufactured the intelligent active enzyme inducer based on the medical engineering technology; In addition, with the approach of system biology methods, we managed to discover key enzymes in the active metabolites synthetic pathway, clarify the regulatory mechanisms at protein level, gene level and metabolic level, and finally reveal the response mechanism of the biosynthesis of active components in traditional Chinese medicines. We are now interested in research on synthetic biology and structural biology of key enzymes, and the medical mechanism of highly active natural monomer components which we obtained from discovered key pathways. With the goal of discovering new anti-tumor pathways mechanisms, we conducted in-depth research towards evaluation of the in vitro and in vivo activities of these components in breast cancer, prostate cancer, colon cancer, lung cancer, etc., seeking to explain molecular function mechanism. Our present studies correlated natural medical products function with autophagy, mitochondrial autophagy, and apoptotic death, which is a major breakthrough in natural product-mediated regulation of cell behaviors. These findings laid a theoretical foundation for obtaining innovative anti-cancer drugs from traditional Chinese medicine.
Figure 6 increase active compomnents in medical plants with the approach of active enzyme induction technology, clarify involved biosynthetic mechanism and key enzymes via system biology study, lay the foundation of directed biosynthesis applying biotechnology.
Figure 7 active enzyme induced Diels-Alder adducts from Morus alba showing their effects in inducing paraptosis of tumor cells.
Director: Xuesong Ye Tel: 0571-87952756 Email: yexuesong@zju.edu.cn
Deputy Director: Jingkui Tian Tel: 0571-88273823 Email: tjk@zju.edu.cn
Deputy Director: Xudong Lv Tel: 0571-87951792 Email: lvxd@zju.edu.cn